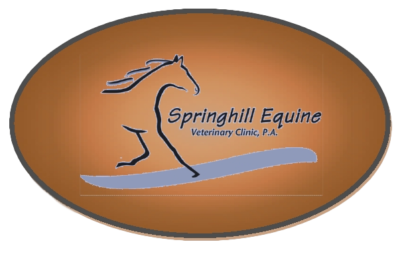 Springhill Equine Veterinary Clinic
Serving Gainesville and North Central Florida with mobile and hospital veterinary care. (352) 472-1620
Make an Appointment
Emergency
Top 5 Things New Horse Owners Need To Know
Download Our Free Horse Feed Comparison!
WE GET IT
There are never enough hours in the day, or enough money in the bank, but you still want to provide the very best care for your horse. How do you balance it all?
WE CAN HELP!
We provide the same great care for our pasture pets as we do for our Olympic athletes. Our Wellness plans save you money and time. Let us handle the details so that you can have a great ride!
We asked our clients what they like best about Springhill Equine, and this is what they said:
– We have always had a fantastic experience there. They explain everything very well. They are always available.
– I appreciate the great office staff; it's easy to set appointments, and they are always willing to answer any questions I have.
– I think they are very practical addressing problems, and I appreciate that. They understand the struggles of horse ownership.
Springhill Equine. Veterinary Care for Horse People, by Horse People.
(352) 472-1620